I received another VoxBox from Influenster! It's a great way to try out new products and talk about new trends and opportunities!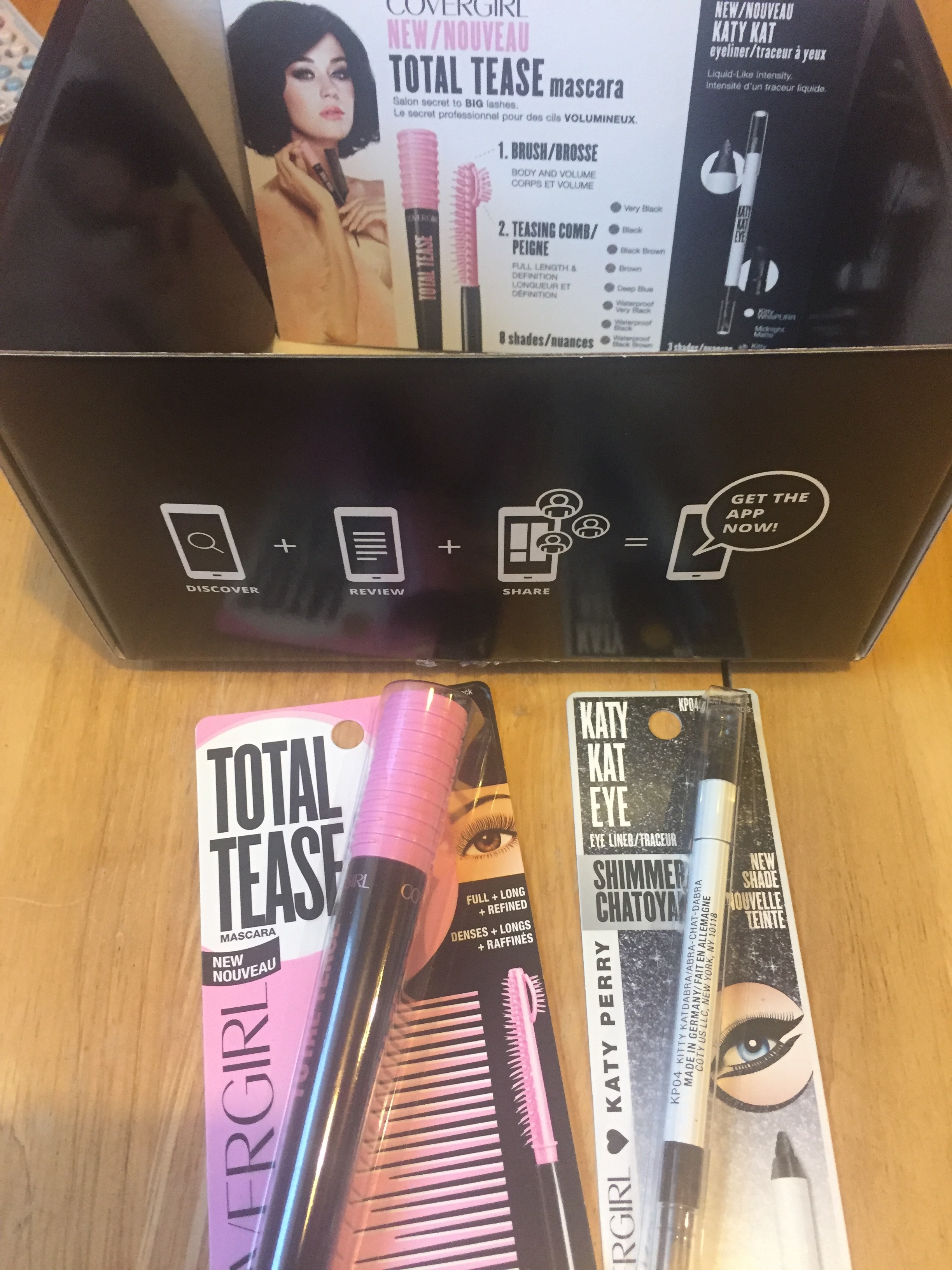 Total Tease Mascara
Katy Kat Eye Liner
Just so you all know...I received these product(s) complimentary to test and review for, free however the opinions are my own.

Total Tease Mascara
I will admit I was planning on being very critical due to past "not so great" experiences with CoverGirl. (I think they are the cheapest makeup going) But I have to admit I enjoyed the total tease mascara! The options on the brush were fun to play with and they made my eyelashes look nice and big. This is probably the best experience I've ever had with CoverGirl. Don't get me wrong, if you're just starting out with makeup CoverGirl is great to get your feet wet, but you'll never look in the mirror and feel satisfied with the results.
Five Stars was given on the Influenster website... after it finally accepted my review.... Took 3 tries. I think it mainly had to do with my copying and pasting the information from HERE and there was suspicion over if I was posting original content... Annoying... But anyways I digress.
Katy Kat Eyeliner
This eyeliner was.. Eh, what you'd expect from CoverGirl... I prefer a dark black liner and this one being a pencil was not overly bold and a light black/ almost grey color. The sparkles are nice though. I wouldn't buy it myself, but someone who is perfecting the smokey eye look would enjoy this product I think, especially with the added sparkle to it.
To summarize- I can get behind the mascara. Eyeliner is a dud. Below is me wearing both the mascara and eyeliner.